250 Watt Subwoofer Amp
Build your own M & K VX-1250 SubWoofer
Miller and Kreisel is no longer in business. Apex Jr has obtained the some of the amplifiers for the popular VX-1250 subwoofer system. Here is your chance to create your own version of a world class sub that origionally retailed for $899.00. This is a once in a life time opportunity.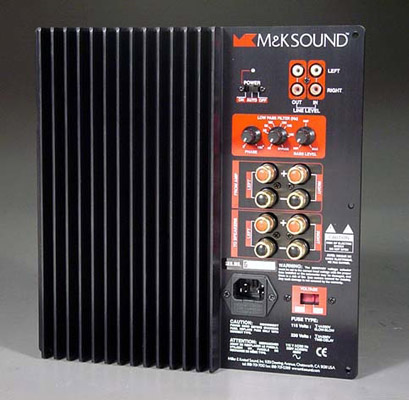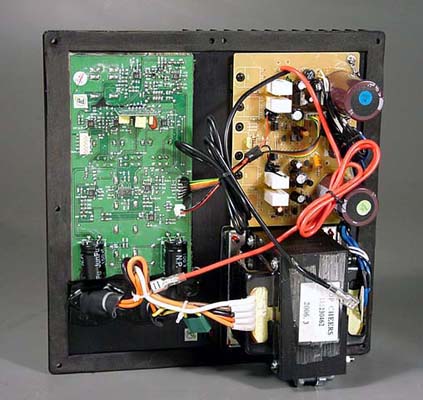 Specifications: Measured power output: 180 watts RMS into 8 ohms @ .1% THD, 272 watts into 4 ohms @ 0.2% THD •
Signal to noise ratio: 101dB (A-weighted) • Dimensions: 10-3/8" W x 10-7/16" H x 3-1/4" D • Enclosure cut out: 9" W x 9-1/4" H
Auto on-off
0 - 180 Phase adjustment knob
Low Pass Filter 40 - 180 Hz and Bypass knob
Bass Level knob
Lo and Hi level inputs
High-Power Class AB Amplifier
Linkwitz-Riley 2nd order shelf
M & K Headroom Maximize Circuit (R)
6 Db bass boost
Sold Out
Here is a link to the user manual to the M & K VX-1250 subwoofer using this amp. Here is a link to the spec sheet for the VX-1250.