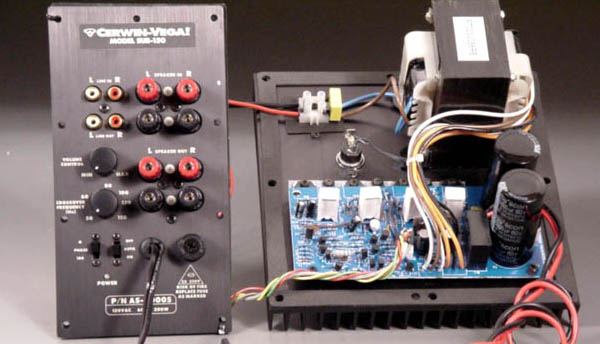 This is a Full Range amp and now included with a 220V Powered crossover to make it a sub-woofer, working at 220V input.
Sold as a set Amp and crossover $55.00

Check out the ampboard connection page and the amp transformer connection page.
Here is a link to a project using this amp by Neil Davis.
Here is an amp that someone took apart and put into another chassis.